If you're preparing for representing yourself in court, you might be wondering who you can take with you for support on the day of the hearing. Whilst it can be a comfort to have a friend or family member with you, it's best to take someone who is objective and not emotionally invested in your case.
This is where a McKenzie Friend comes in. You should not be refused a McKenzie Friend unless there are exceptional reasons.
A McKenzie Friend is someone who accompanies you to court to provide support and advice and take notes for you, if you are self-representing. Often it will be someone who has had their own experience of representing themselves in court, so they will understand how you're feeling.
Some McKenzie friends will be professionally trained – maybe even having a law degree or other law qualification. Professional training is not a prerequisite, however, for becoming a McKenzie Friend, but you might feel more assured seeking one who has been professionally trained. McKenzie Friends are permitted to charge a fee to support clients, although this will likely be a lot less than a solicitor would charge to advise you.
What to look for when seeking a McKenzie Friend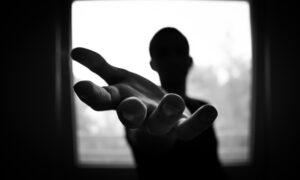 It's best to try and find someone who has some knowledge and experience of the area of Family Law you're involved in. Consider how and why having this support will benefit you before you go ahead and pay for one. Make sure whoever you approach understands the court processes and procedures, and can advise you on what you need to say and when. Can they help you prepare the appropriate forms and documentation? Will they know what is important to include in a Position Statement and what can be left out?
Bear in mind that there are rules on what a McKenzie Friend can and cannot do, which you can check out here. For example, a McKenzie Friend cannot conduct litigation, that is, run your case on your behalf as a solicitor would. They also cannot exercise a right of audience, so they can't address the judge unless asked to, although this can be overcome by preparing a good Position Statement. Your Mckenzie Friend can assist you by advising you (quietly) how to respond to questions the Judge may ask, and generally guiding you through the hearing with advice and important points to raise.
Your McKenzie Friend should indicate that they have no personal involvement in the case and that they are familiar with the confidentiality rules of family proceedings. They must adhere to a code of conduct and have appropriate insurance in place.
How to find a McKenzie Friend when you're representing yourself in court
If you know someone who has knowledge of the court process you could ask them to be your McKenzie Friend. Some charities have voluntary helpers who may be willing to act as one. Fathers Need Families has a network of volunteers who may be able to support you.
Alternatively, you can check this directory of professional McKenzie Friends. You can also search for businesses offering Mckenzie Friend services.
It might also help you to take a training course to learn more about McKenzie Friends and how they can support you in court.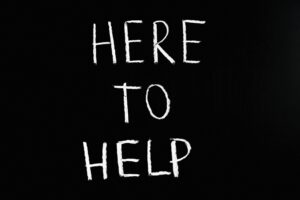 Perhaps you're considering training to become a McKenzie Friend yourself after your own experience representing yourself in court? As I said, this is an unregulated industry, so you don't technically need training, but it will give you more confidence and enable you to stand out when looking for work, and of course enable you to charge a decent fee. You could find yourself earning as much as £250 – £300 per day once you've got some experience under your belt, so it can be a great income top-up. You can work as much or as little as you want.
Training will give you experience of dealing with clients, preparing a case for court and attending court. You'll learn how to handle different situations and scenarios, how to interact with your client, how to find work and establish yourself, and all about the different applications that can be made to the court.
You'll also gain knowledge of court processes and procedures, strategies your client can implement with your help, and how to help a client with a Position Statement or other documentation.
I cover all of this in my comprehensive McKenzie Friend training. I've supported clients in court for over 18 years, first as a McKenzie Friend and Lawyer, having been called to the Bar as a barrister in 2010. I've put all my knowledge and experience into this training course so you can become a trained and confident McKenzie Friend.
The training is made up of three detailed modules covering Children's Cases, Financial Cases and Final Hearings, and you can purchase each module individually. The course is online and self-paced, so you can study whenever you like, with lifetimes access to the materials.
For a small upfront investment, you could get a big return in terms of additional income.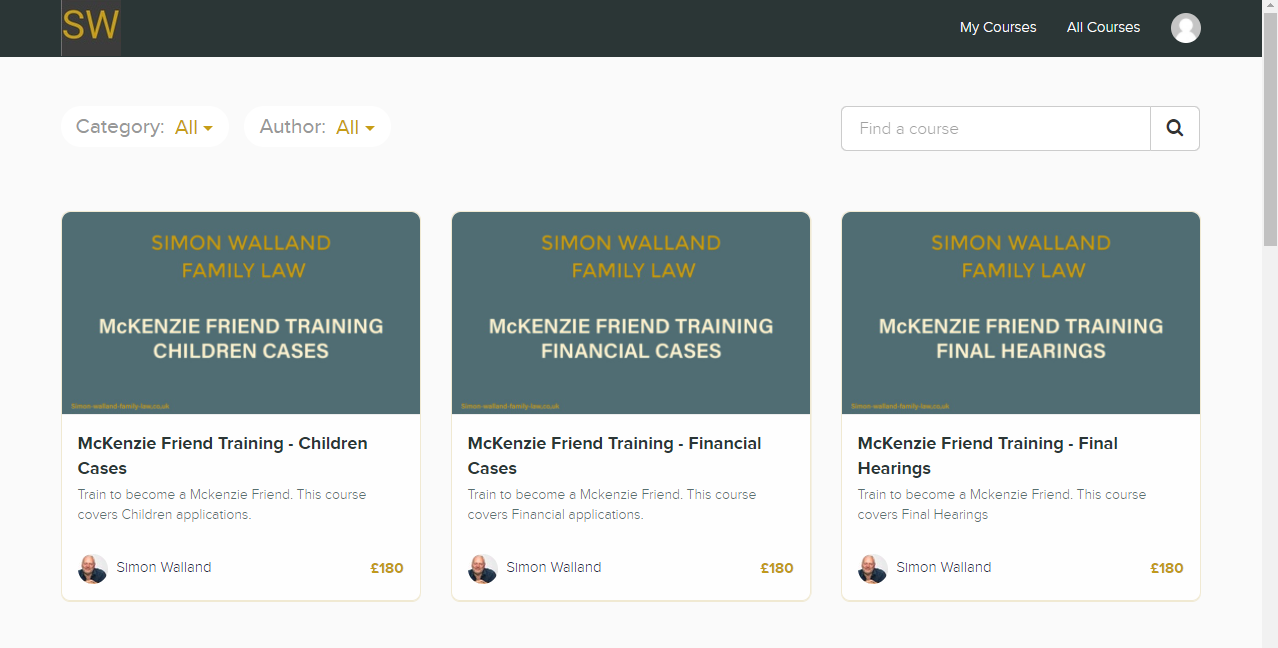 If you're not sure about investing in the course, you can learn a bit more about the role of a McKenzie Friend in this FREE short lecture.
I hope you found this blog post useful. Feel free to share this with someone you know who is going through the same thing.
And why not sign up to my mailing list to be the first to hear about new blog posts and updates?
You can sign up here: